Reading Time: 3 Minutes
Howdy all!
Recently I received a question from a loyal reader named JD regarding a cheat-sheet of personal finance habits everyone can follow.
Good money habits start with keeping what you've earnt, which leaves more $$$ left-over for investing!
Here's a quick list, enjoy!
1. The most basic one, is to start paying better attention to your finances. MrsFrugalSamurai has come leaps and bounds with her personal finance habits since our dating days. Back then… well at the risk of a frypan to my face, let's just say it wasn't… ideal. But now, she's turned into a money whizz! Keeping track of her expenses ensures she has visibility on her spending.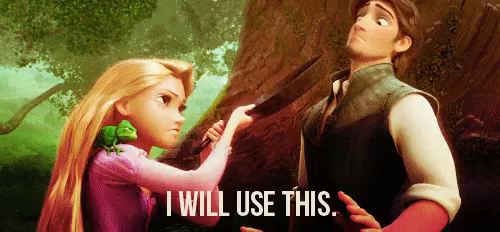 2. Budget. Shock horror but I must admit, we don't really have a budget in our household… Mainly because growing up in austerity, I kinda have a mental map of where every dollar is going to. If you're not like me of course, please, please, please… create a budget. Break down your income into percentages and figure out each allocation e.g. 30% housing/mortgage/rent, 40% necessities e.g. groceries, utilities, transportation, 20% personal and lifestyle, 10% saving etc.
3. Financial goals. Every ship needs a direction! It's up to you to navigate that course. Keep your goals SMART (specific, measureable, attainable, realistic and timely). For example, $1m in savings at age 50.
4. Track net worth. This one's a bit controversial, because it forces you to take accountability. And people don't like being accountable to themselves. But I find keeping track of your net worth keeps you on track with your financial goals… if you're serious about them.
5. Payoff debts. I don't think anyone truly "loves" debt. It's important to distinguish good (which generates income) and bad debt (which generates expenses). Regardless you are still paying interest on that debt. Have a look at your current debt levels, and pay off the bad ones first. A lot of people tackle the smallest debt initially, to get that sense of accomplishment.
6. Mortgage interest rates. This is probably the most impactful hit to the bottom line we DON'T pay attention to. It's also the easiest to fix. A difference of 0.5% to a $500,000 mortgage over 30 years at current rates can be over $50k. If you take one thing from reading this post, this is the lowest hanging fruit. Call your bank and ask for a discount, you'll be surprised at how willing they are to keep your business.
7. Never pay retail. This is one of my favourites. Never pay retail for items which are non-perishable. I don't mean to hoard (like toilet paper), but for household items which you'll always be using but don't have a short-term expiry date e.g. shampoo and conditioner or cleaning products.
8. Never impulse buy. Similarly, don't be swayed by those snacks and choccies by the counter, they are placed there deliberately to get ya. Mind you, the occasional Snickers bar is fine, but for large items (online shopping) one trick MrsFrugalSamurai has implemented recently, is to sleep on the decision. If she still feels like she wants to buy the item, she'll get it.
9. Pay bills on time and in full. By doing this, you'll avoid late fees and interest, sometimes even get a pay-on-time discount too.
10. Have an emergency fund. No more timely than during the current climate. Holding an emergency fund allows you valuable breathing room should something unfortunate happen to your finances. As a general rule, you should be having around 6 months of living expenses handy. Oh, and avoid the temptation to touch the emergency fund, as it defeats the purpose.
11. Understand what you're getting yourself into. This is where you can differentiate from most people. Actually reading through the fine print and asking any questions you have before jumping in or signing on the dotted line is a path not many people do. Believe me, my parents made this mistake when buying a property… but that's a story for another time.
12. Past performance is not a guarantee of future. The old cliche but time and time again, people quote what happened before MUST happen again. This is WRONG. The past can be used as a guide, but you must think independently each time.
13. Keeping up with the Joneses. "Too many people spend money they haven't earned to buy things they don't want to impress people they don't like". Insane quote.
14. Avoid frugality to achieve prosperity. I know, a guy called TheFrugalSamurai saying to avoid frugality… but what I mean is, don't have a scarcity mindset, have an abundance one. This is why I don't follow LeanFIRE principles of saving and scrimping your way to financial independence. You can only cut so many expenses. Focus on earning and investing, whilst spending less than you earn. You should go alright.
15. Reward yourself! Lastly, personal finance should be fun! Don't forget to reward yourself on the journey, no one is asking you to live like a Monk. Remember to smell the roses too. A good one for myself actually…
~~~
There ya go, 15 short and easy tips on how to better your personal finance habits TODAY.
Thanks for the question JD!
Oh, and do you have a personal favourite you'd like to share? You can do so in the comments below!
Did you enjoy this post? If yes, put your email in and click on the little "subscribe" button at the top right. So come on, be a subscriber and get it straight to your inbox fresh out of the oven!
Or you can follow me here:
https://twitter.com/frugal_samurai
https://www.facebook.com/thefrugalsamurai/