Reading Time: 3 Minutes
Oh WHAT a turd of a week it's been guys.
It's weeks like this one when I just wanna come home after a HARD day's work and, to quote a scholar "make sweet, tender love with my baby, and cry in her arms until we fall asleep".
Hahahaha, that scholar makes me laugh.
But truth be told, it has been a trying week.
Got a couple of urgent deadlines due as well as a FLOOD of maintenance requests for multiple properties, on TOP of not sleeping well AND feeling under the weather.
Boohoo to TheFrugalSamurai – he's doing it tough.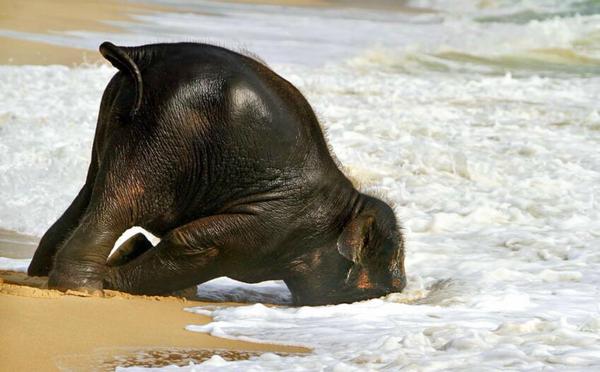 But I am determined to not let this drag me down, in fact I'll share with you guys what I do specifically for moments like these:
Gratefulness
A good step to take when you're feeling overwhelmed, is to write out a grateful message. Gratitude is a powerful message and makes us enjoy what we have.
I normally hand-write it out each night and read it to MrsFrugalSamurai, all the things which I am grateful for.
Sometimes it's as simple as, "I cooked dinner, I win".
Exercise
Not only is exercising a great way to staying healthy, it releases endorphins in our brains (the feel-good factor) which almost always makes me feel better.
So that's what I did, went for a quick jog in the park to de-stress from LIFE.
Music
Ah yes, one of my personal favourites – doesn't matter what you're into, music is a SUREFIRE way to calm that stress and get your mind back to balance.
Matter of fact, going a bit fancy (pronounced fun-say) and listening to a bit of classical right now.
Planning
If you're like me, more of a doer than a thinker, sometimes it's difficult to plan ahead and not live a YOLO approach to life.
But scientific research has shown that anticipation or expectation of an event can be more of a powerful emotion than the actual reality of the event.
Funnily enough I find this is true, sad to say but one of the MOST looked forward to events in the week is the Sunday Soccer games held with the same bunch of guys for over 10 years… guaranteed to be a roller-coaster and emotionally charged affair of the HIGHEST drama.
Makes me salivate just thinking about scoring the game winning goal in the dying minute against Malaysian Chelsay or Chinese Torres.
Social
Again, one of the resolutions I've made to myself this year is to maintain our relationships – nothing but nothing gets me out of an anti-social and introverted mood than messaging friends to arrange our next meetups.
It forces me out of my funk just thinking of the laughs and good times to be had.
WOOOOO.
Give
Money is NOT the key to happiness. The key to happiness is feeling valued and appreciated.
What better way than to give back.
Which is what I did – ironically with money… but that's not the point you guys!
Bought a McDonald's meal for a homeless guy, meant more to him than it did to me that's for sure.
Might have been selfish because I wanted to feel better about myself BUT I think I did the right thing there.
Daydream
Lastly, it's a good ol-fashioned daydream.
I usually do this for 5-10 minutes whenever I'm a bit down and think about how life would be if I had taken different paths and choices.
Letting the mind wander usually makes me feel better – from the affirmations and lessons which have been learnt to just knowing that I've made the correct choices at the time with my decisions which led to where I am today.
It's a powerful way to connect with the sub-conscious but yknow, somehow I end up dreaming about winning the lotto, and what I'd do afterwards!
~~~
There ya go guys – some quick and easy strategies which I employ whenever I'm feeling a little out of it.
What tips do you have when you're feeling down? Let me know in the comments below!
Hope the week's going better for you by the way – certainly ain't over by any means but gonna be a TOUGH slog. Can see it EVER so clearly.
Oh well, life is hard but not trying is harder right!
What do you think? Did you enjoy this post? Please help me out if you enjoyed this and put your email in and click on the little "subscribe" button at the top right. This way, you'll never miss my words of awesomeness! So do the right thing, be a subscriber and get it straight to your inbox fresh out of the oven!